Topwit Electric Kettle, 1.0L Electric Tea Kettle with Removable Stainless Steel Infuser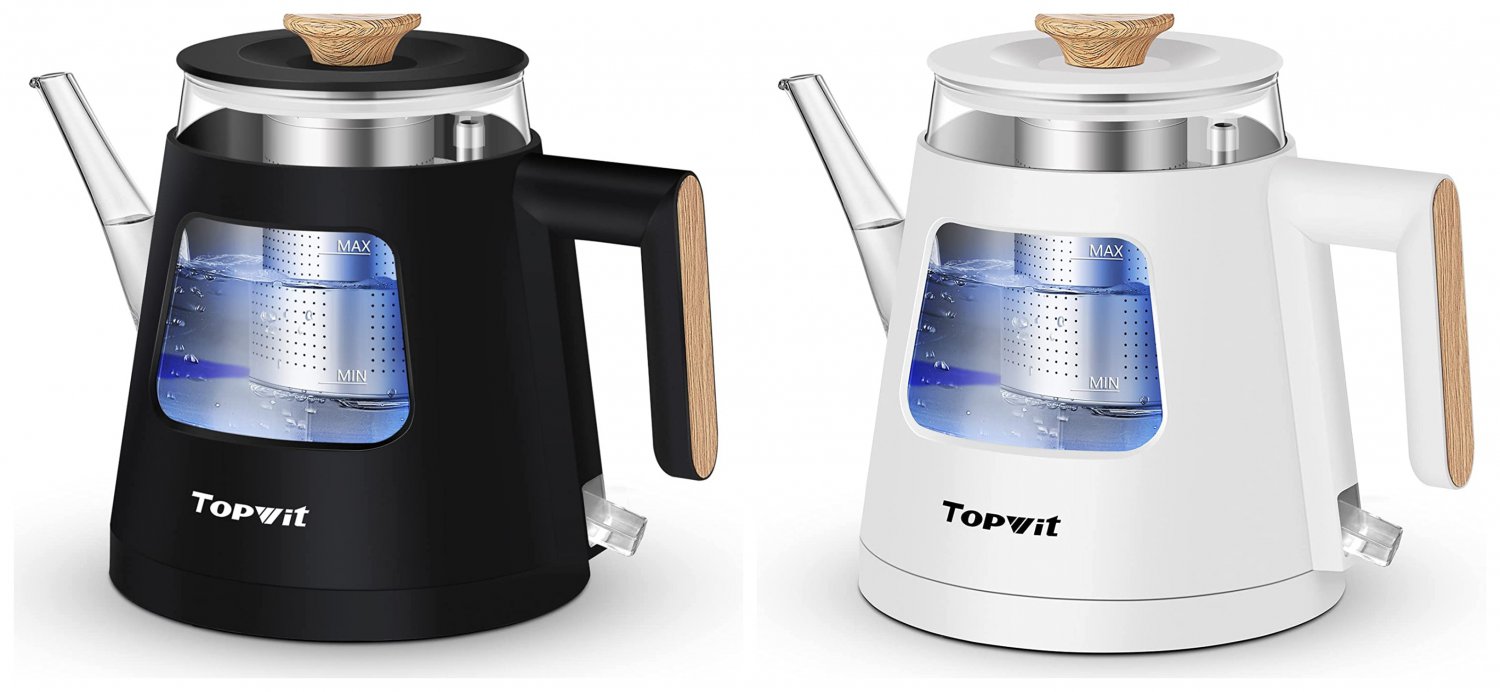 Fast heating
Dual-Purpose Design- This Topwit electric gooseneck kettle with an infuser has a dual-purpose design which brings you a new experience of boiling water and it will be your home essential appliance. You can easy to boil hot water for tea, coffee, oatmeal. A removable tea infuser as a bonus could help to effectively separate your tea leaf or tea bag in the heat-resisting borosilicate glass kettle. You can also decide the brewing time to meet your favor.
Innovative Double Wall Design – This hot water kettle combines the double-walled structure and the water window design. The double wall structure can provide a safe touch when you pour water and the water window allows you to quickly check the water level and measure the amount of water to boil. Also, the gooseneck spout design provides precise and steady pouring without spilling or dripping.
Food Grade Material- Made with 304 stainless steel and finest quality borosilicate glass which resists scratching and heating. 100% BPA- Free, all the material contacts with the water are food grade which makes it healthy for boiling water and ensure the taste of tea is well preserved.
Easy to Clean- This water kettle has a wide-opening design and the removable stainless steel infuser allows you to easily clean the inside of the kettle, fill water and tea-leaf. Tips: Please do not pour over all the water immediately after boiling, the residual heat from the heating coil would keep heating the stainless steel bottom. Clean the kettle regularly with a WHITE VINEGAR can remove the limescale spots/tea stains.
Higher Safety - With the advanced thermostat controller,, the hot water kettle has a built-in auto shut-off and boil-dry protection technology, the electric water kettle will shut off automatically when the water is fully boiled or there is no water inside.
.