GE Vintage LED Night Light, Plug-In, Dusk-To-Dawn Sensor, Farmhouse, Rustic, Set of 4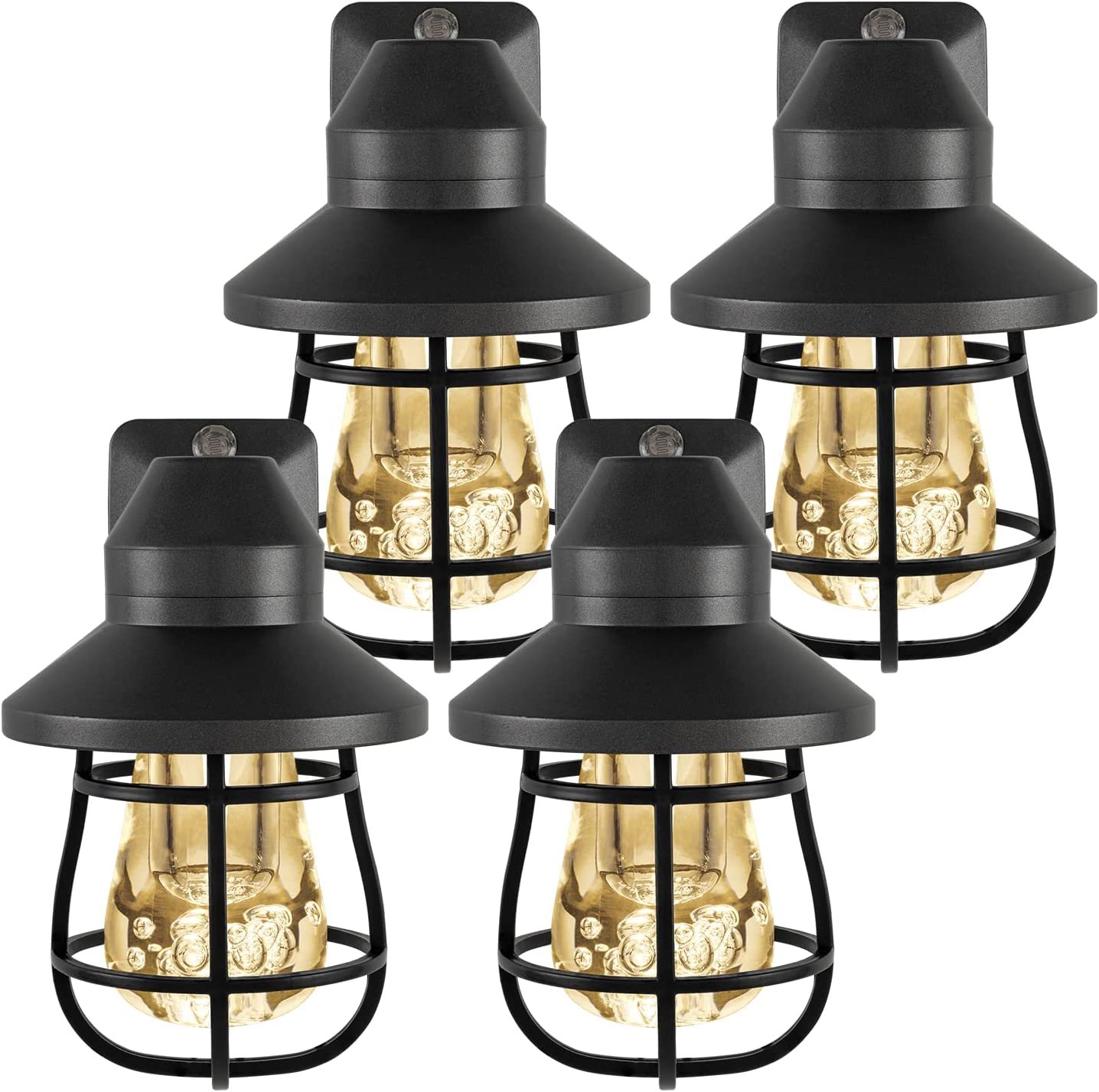 GE Vintage LED Night Light, Plug-In, Dusk-To-Dawn Sensor, Farmhouse, Rustic, Home Décor, Ul-Certified, Ideal for Bedroom, Bathroom, Kitchen, Hallway, 62461, Black, 4 Pack
Description
Light Source Type LED
Style Farmhouse
Color Cage - Black
Brand GE home electrical
Material Acrylic
Special Feature Dusk to Dawn Sensor
Size 4 Pack
VINTAGE DESIGN – Features a black frame that evokes a rustic and classy atmosphere—the premium acrylic bulb illuminates any room with a warm white light
LIGHT SENSING – Accurately reads a room's brightness level and automatically turns ON at dusk, or when the room is dark, and OFF at dawn, or when the room is lit
LED LIGHT – Long life, cool to the touch, and energy efficient LED means no bulbs to replace; Provides 2200K warm white light
ENERGY EFFICIENT – No bulbs to replace and the light source feels cool to the touch, even after extensive use
CERTIFIED & SAFE – This dependable night light has been fully tested and UL-certified for your peace of mind — product proudly designed in the USA

The GE-branded Vintage LED Night Light fills your home with warm white light and old-world atmosphere. The cage-like frame, combined with a stylish acrylic bulb, evokes a classy, yet rustic, aesthetic that is a perfect match for any décor. This product also features light-sensing technology that accurately reads the amount of brightness in a room. Once the space is sufficiently dark, the light will automatically turn on. When the room is lit the light will turn off. Boasting high energy efficiency, the long-lasting LED bulb is cool to the touch and will never burn out or have to be replaced—saving you money year after year. Depending on your preference, the night light can fully cover an outlet or leave a receptacle available for other electronics.