Krusteaz Light Fluffy Complete Pancake Mix Just Add Water, Blueberry, 25.2oz (Pack of 2))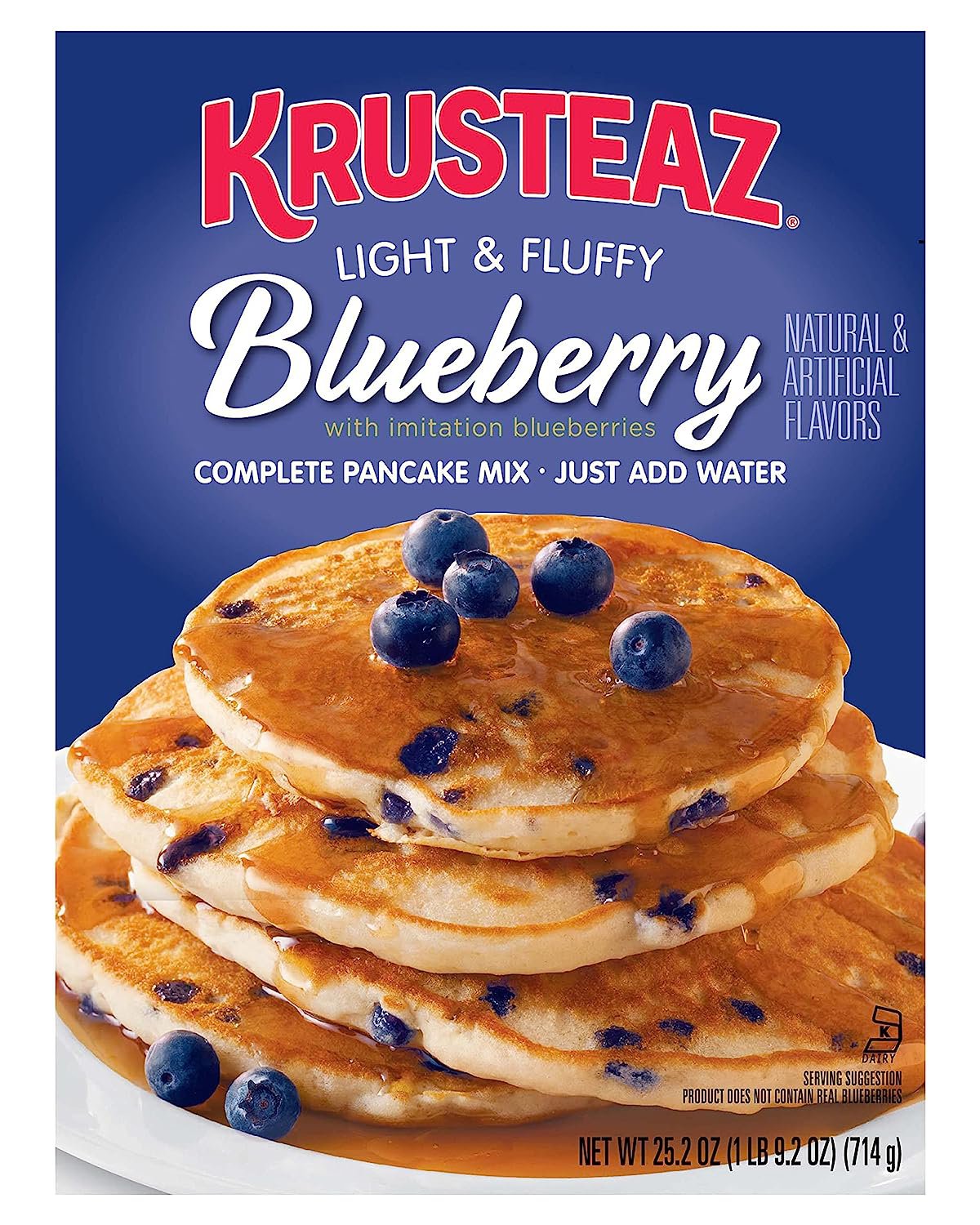 DELIGHTFULLY DELICIOUS: We rate our Blueberry Pancakes 100% in fluffiness and 100% in deliciousness. A tasty stack topped with syrup and a pat of melty butter is so insanely good, we think it deserves a perfect score.
EASY TO MAKE: Just add water to your mix, cook on both sides until you get that golden brown glow, then flip.
MAKE IT YOUR OWN: What's amazing about our Blueberry Pancake mix is how agreeable it is with other ingredients. Add strawberries, cranberries, bananas, even lemon zest. Take a swing at making your own pancake creations and you'll find it's hard to miss.
INGREDIENTS WE'RE PROUD OF: Carefully curated ingredients and delicious blueberry flavor combine in this mouthwatering mix to create pancake perfection.
WHAT'S INCLUDED: Each order of this pancake mix includes two, 25.2-ounce boxes with a shelf life from production of 548 days. This 2-box pack is great to always have a Krusteaz mix on hand when you crave it!

When you make Krusteaz Blueberry Pancakes, you're not just making pancakes, you're making everyone who eats them happy. Our blueberry pancakes are light, fluffy and delicious, and they're incredibly easy to make. Just heat your griddle to 375°F, pour about ¼ cup of batter per pancake onto the griddle, and sizzle away! This order includes two, 25.2-ounce boxes.!