Nyakers Gingerbread Snaps Gourmet Cookie Tin, Original Flavor Swedish Cookie, 750 g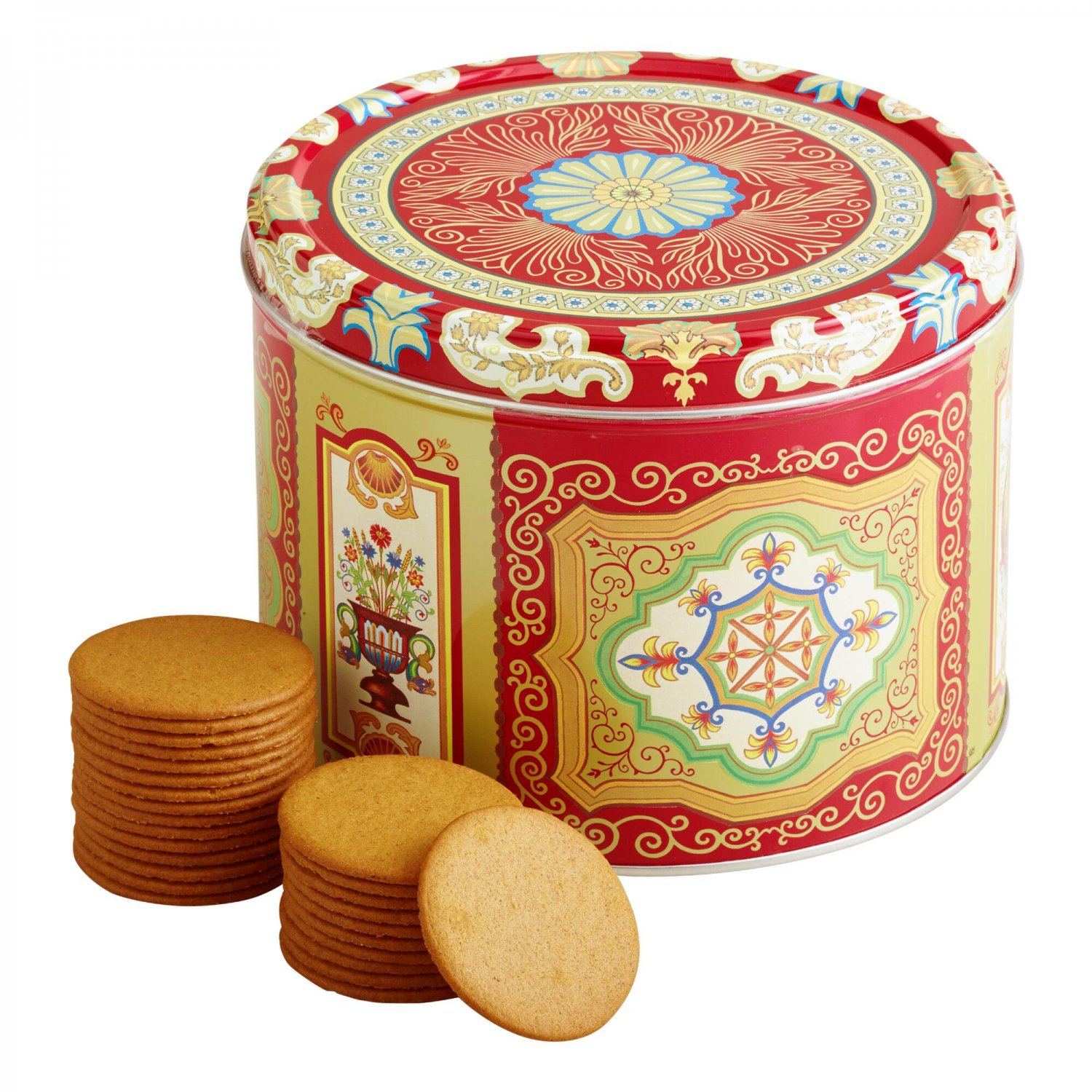 Made with real ginger, cinnamon and cloves
Packaged in a collectible tin; shipped with a protective insert
Contains wheat
Available in additional sizes, sold separately
Made in Sweden
26.45 oz.

Why We Love It
Nyakers' original gingersnap cookies are made by the oldest gingerbread bakery in Sweden from a traditional recipe that was perfected in the 1950s. World Market's bestselling holiday cookie, every crispy bite is filled with a spicy blend of real ginger, clove and cinnamon. Called pepparkakor in Swedish, these thin, authentic ginger biscuits are packaged in a collectible red tin, perfect for gifting.