Cascade Free & Clear Gel Dishwasher Detergent Liquid Gel, Lemon Essence, 2 Count (60 Fl Oz Ea)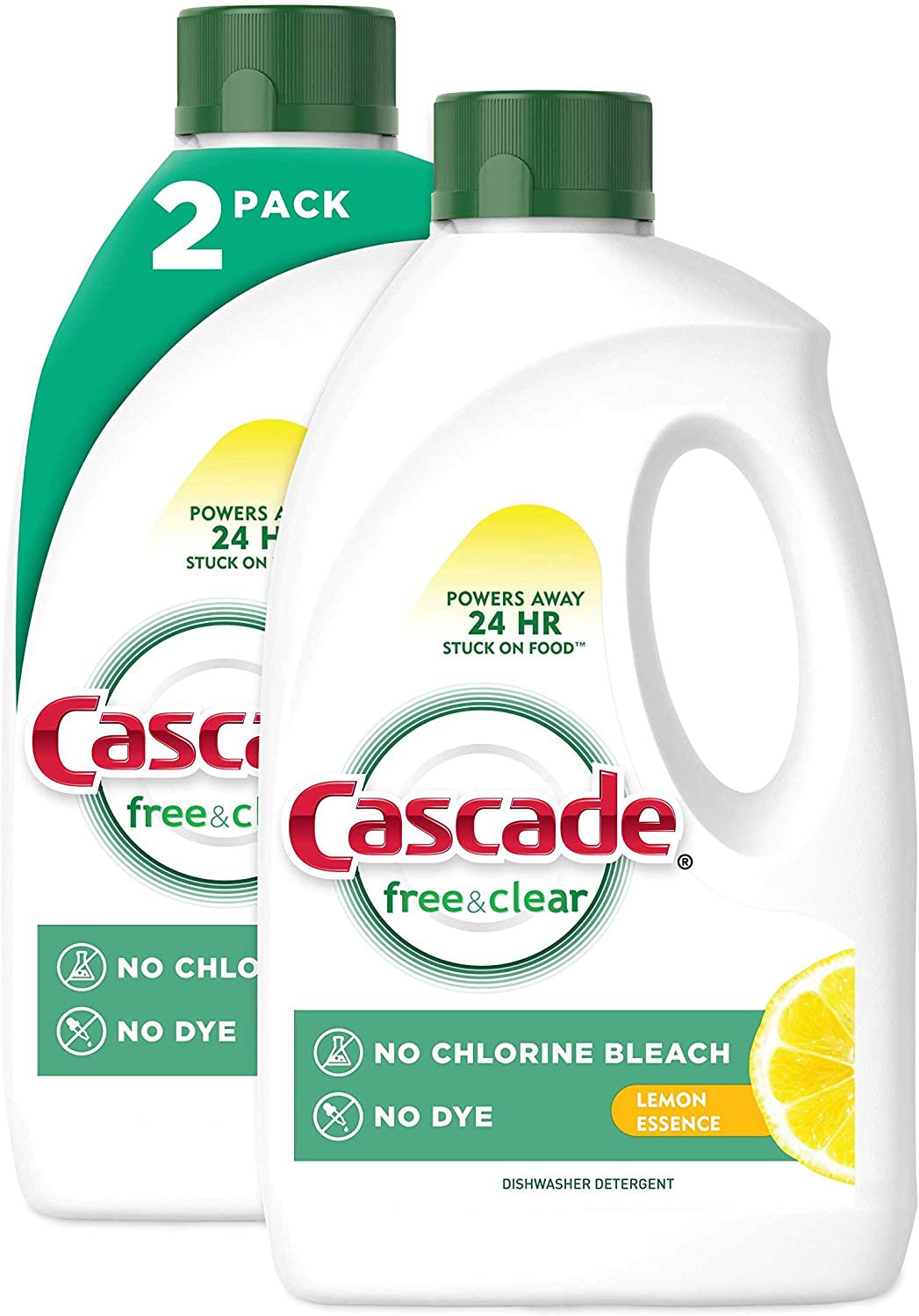 60 oz pack of 2
Item Weight 5.64 Pounds
Scent Lemon
Brand Cascade
Item Form Liquid, Gel
Item Dimensions LxWxH 12.17 x 6.18 x 6.18 inches
Pure cleaning for your family
Formulated with biobased* and other thoughtfully selected ingredients.(*1/3 biobased ingredients)
Pure Essentials is Cascade's only dye-free liquid top
No phosphates & no chlorine bleach. Perfume infused with essential oils.
No premeasuring needed: Cascade ActionPacs are convenient and easy to use. No finicky wrapping.