3 Kirkland Muscles and Back Pain Platinum Relief (240 Caplets)-Robax generic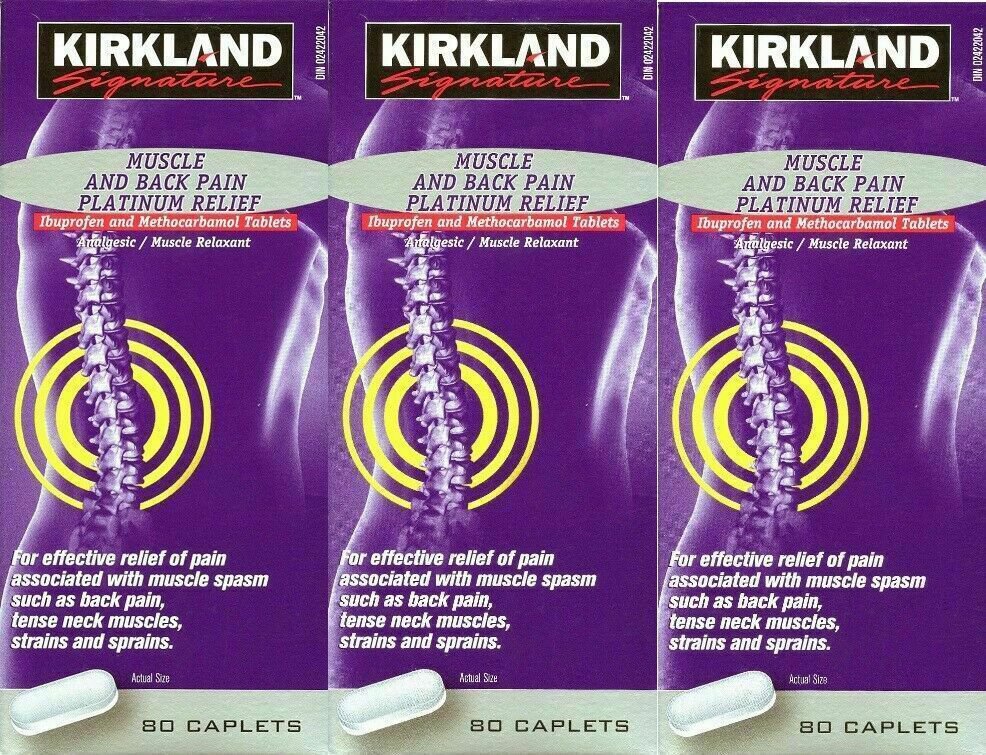 Kirkland Signature Muscle and Back Pain Platinum Relief is an over-the-counter medication used to alleviate muscle and back pain. It contains an analgesic for pain relief and a muscle relaxant to help ease muscle spasms.

Eases muscle and back pain
Contains analgesic and relaxant
Non-prescription, over-the-counter availability
Oral intake as directed
For short-term, acute conditions
This product is a generic brand of Robax Platinum, it contains the same active ingredients in the same amount.

For effective relief of: Pain associated with muscle spasm such as back pain, tense neck muscles and strains and sprains!

Features:

Active Ingredients – Each caplet contains 200mg Ibuprofen and 500mg Methocarbamol
Directions – Adults and Children over 12 years: Take 1 or 2 caplets every 4 to 6 hours, as needed. Do not exceed 6 caplets in 24 hours, unless directed by a physician.
Caution – Keep out of reach of children. This package contains enough drug to seriously harm a child. Do not give to a child under 12, or exceed the recommended dose, unless directed by a physician.