Litter Genie Refill Bags 2 months pack (4-Pack) Multi-Layers of Odor-Barrier Technology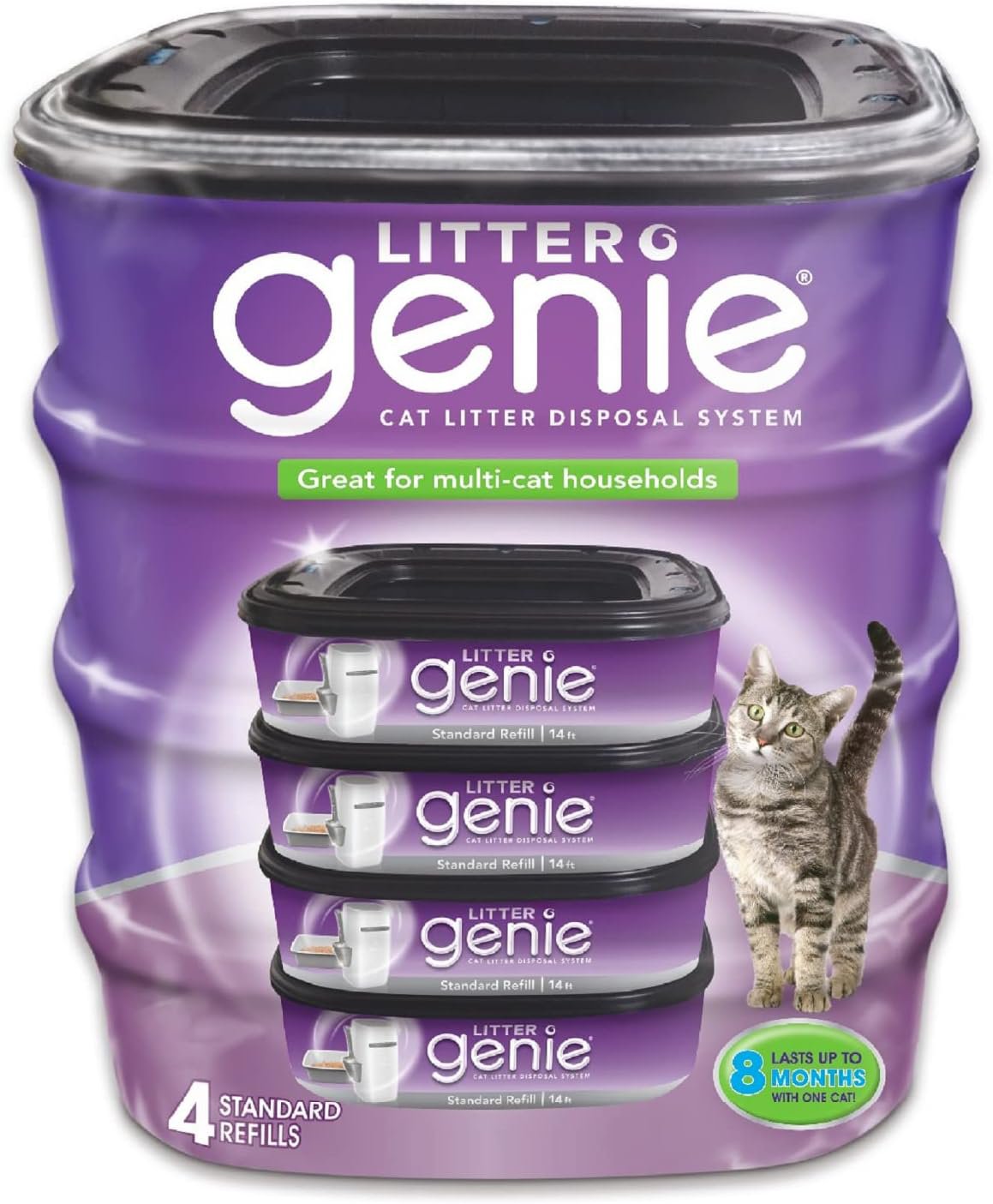 TRAP CAT LITTER ODOR: Litter Genie Refill Bags feature multi-layers with odor-barrier technology, locking away odor and germs from soiled cat litter waste.
LONG-LASTING REFILLS: One refill cartridge lasts up to 2 months with one cat! Each bag is large and durable for kitty litter waste from all cats regardless of age or size.
COMPATIBLE WITH MOST LITTER GENIE PAILS: Only genuine Litter Genie Square Refills are specifically designed to fit Litter Genie Standard, Plus, and XL Pails. This is NOT compatible with the Easy Roll Pail.
EASY TO USE: To conveniently replace the refill, tie a knot and pull the plastic film through the center of the refill. Place the refill in the pail and secure in place with the lid!
PET PARENT MUST HAVE: Litter Genie Pails and Refills are necessities for any cat, small dog or rabbit parent! Trust the Litter Genie brand for a fresher smelling home.

Keep your home smelling fresh with the ultimate cat litter disposal system. From the makers of diaper genie, Litter Genie pails and refills help eliminate cat litter odors. Germs and odors don't stand a chance against Litter Genie seven-layer refill bags with odor Barrier technology.