TriNova Plastic & Trim Restorer Protection Shine Vehicles Cars Surfaces 8Oz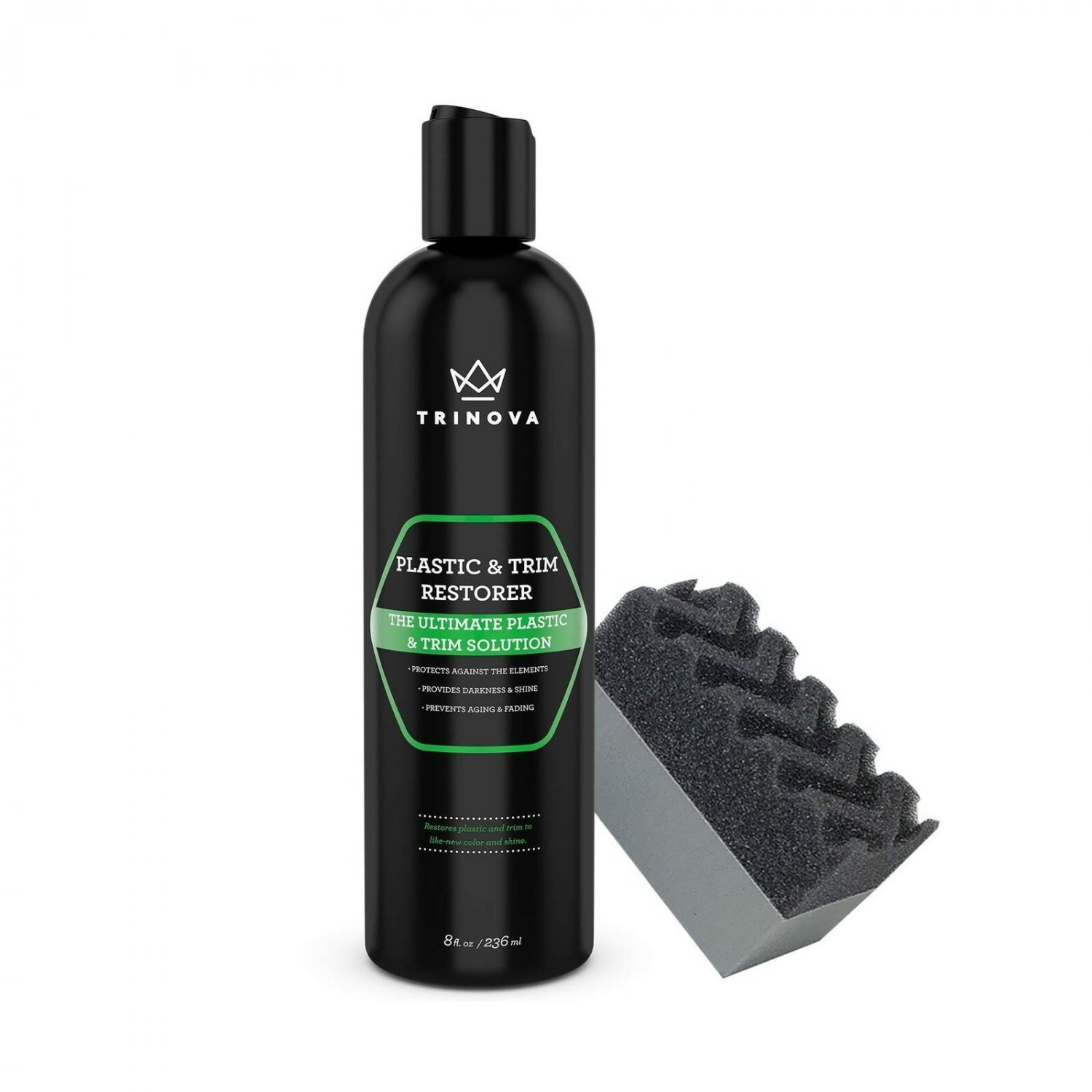 TriNova Plastic & Trim Restorer - Shines & Darkens Worn Out Plastic, Vinyl & Rubber Surfaces - Protects Cars & Motorcycles from Rain, Salt & Dirt - Prevent Fading - 8 OZ
ULTIMATE PLASTIC & TRIM SOLUTION TriNovas Plastic & Trim Restorer is the best way to bring your vehicle back to life, giving it the showroom look you want. By darkening and shining surfaces, this restorer is the solution youre looking for to revitalize your trim
ADVANCED PROTECTION, RAIN OR SHINE This gel provides surfaces with a protective coating that repels rain, salt and dirt. This means you dont have to worry about maintaining your cars shineeven in rain or on rough terrain.
PREVENTS SURFACE AGING Natural elements can dull and damage surfaces over time, but with TriNovas Plastic & Trim Restorer you can rest assured that your car wont show its age. With a powerful and effective formula, this product will fight against fading and cracking, keeping your vehicle looking new for years to come.
STREAK-FREE FORMULA - Unlike other trim products which are really just black dye, this restorer won't leave streaky residue after a rain shower or car wash
FREE APPLICATOR FOR QUICK & EASY APPLICATION TriNova has made this restorative blend easy to apply quickly and efficiently. All you have to do is use the included applicator pad to wipe the surface with the product and let it dry. PLEASE NOTE: DUE TO COVID AND SUPPLY CHAIN ISSUES, YOU MAY RECEIVE A BOTTLE THAT'S WHITE WITH A BLACK LABEL FILLED AT THE 8 OZ MARK. IT'S THE SAME PRODUCT, JUST DIFFERENT TEMPORARY PACKAGING.