BROOKSTONE, 25 Pack [Non-Slip] 3D Rubberized Hangers, Ultra Slim Lightweight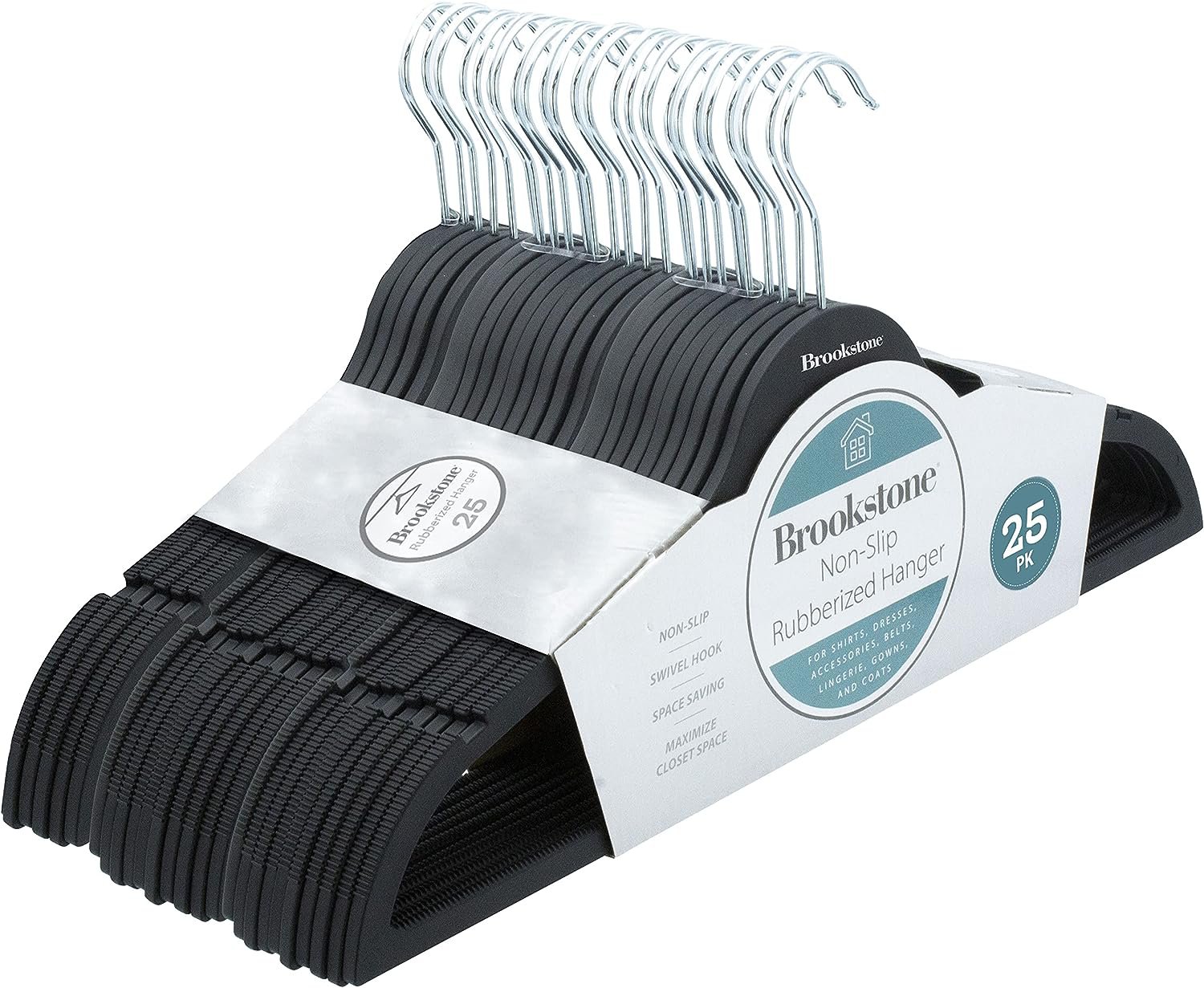 NON-SLIP - By using rubberized hangers, garments will stay firmly in place, eliminating the problem of clothing slipping off and falling to the floor. These hangers feature a full 360° swivel hook, allowing you easy access to everything in your closet.
ULTRA SLIM - The sleek and modern design of our hangers make them the perfect choice for both men and women's wardrobes. Helping you to save up to 50% closet space, these non-slip rubberized hangers also look visually appealing and organize your closet.
RUBBERIZED - Made from Durable plastic and coated with non-slip rubber, these hangers will not leave residue on clothes and your clothing will not be pulled out of shape when hung up. These hangers are perfect for hanging all types of clothing.
STURDY AND DURABLE - Made from premium quality materials, these hangers are sturdy and durable and will last for years to come. The stainless-steel hook is well attached and will not twist off, even with the swivel feature.
FITS ALL - These hangers are suitable for hanging every kind of clothing from tops to jeans, to coats. The contoured shoulders ensure your clothes will not crease even after long periods of time and the rubber coating protects your garments from snags.