Nair Shower Cream Moroccan Argan Oil Shower Cream Hair Remover, 13.0 oz X 2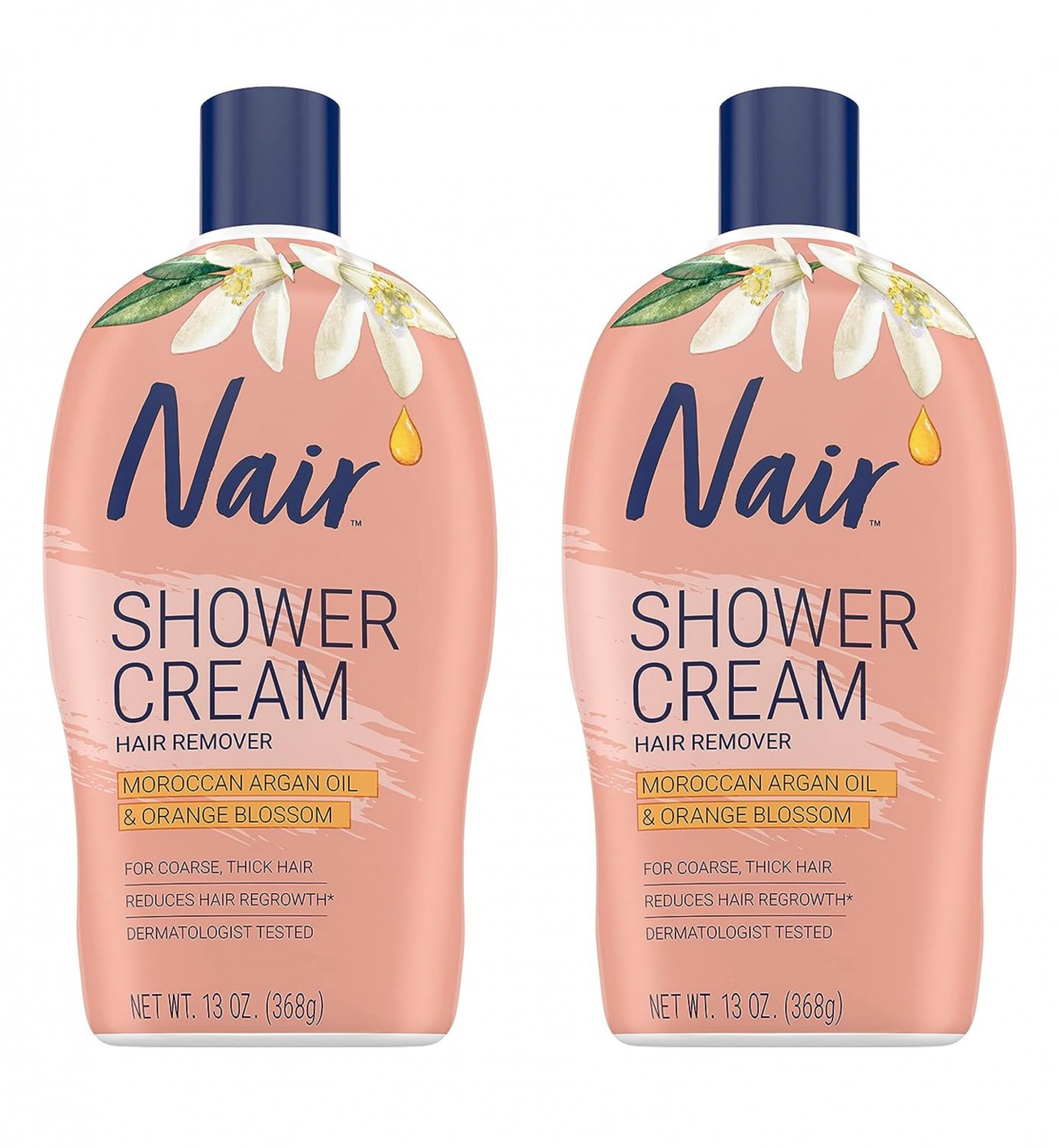 Just H2O and go. Nair Shower Cream lets you simply wash away body hair. The powerful cream works to remove coarse, thick hair on your body and legs while you shower. And its nourishing formula, complete with argan oil and orange blossom, helps give you healthy, vibrant skin that stays smooth days longer than shaving. Perfect for: Legs, arms, underarms and bikini area. Not for use on face. All skin types. Normal to coarse hair. There's less chance of ingrown hairs too. Not only has Nair been the go-to hair removal brand for over 80 years, we also pass all our products by skincare professionals. Dermatologist tested.
Features:
*Packaging may vary
100% natural Moroccan Argan Oil and gentle fragrance of Orange Blossom
Smooth skin lasts days longer than shaving
Dermatologist tested
#1 Hair Removal Brand..