RUB A535 Extra Strength Heating Muscle & Joint Cream 350g + 100g BONUS From Canada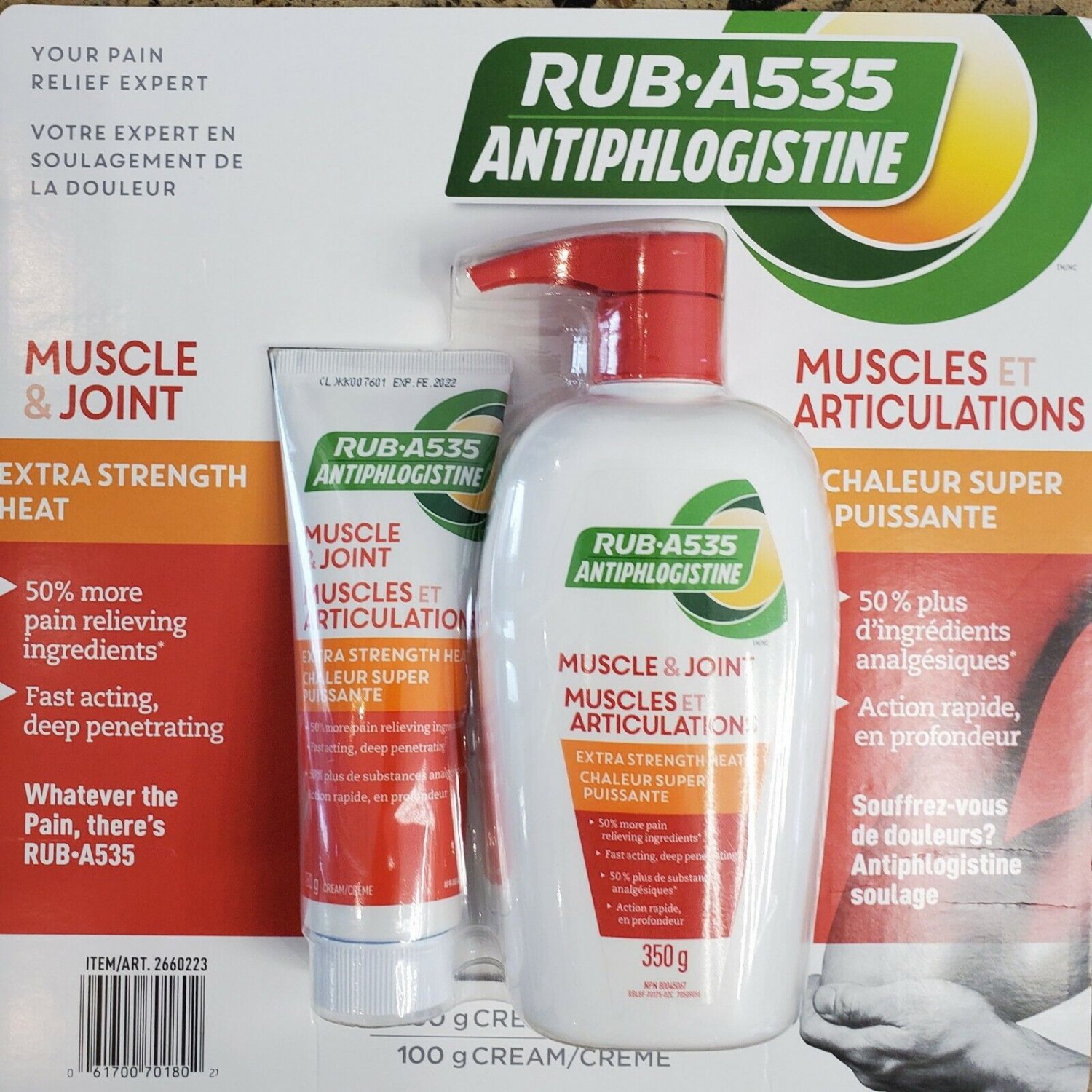 Taking control of tough pain requires extra strong relief!

With 50% more pain-relieving ingredients than regular strength, RUB·A535TM Muscle & Joint Extra Strength Heating Cream provides fast-acting, warm penetrating relief of muscle and joint pain. This formula is available in both a tube and a mess-free pump.