Duradry AM - Stick Antiperspirant Deodorant, 2.3 Ounce (Pack of 3)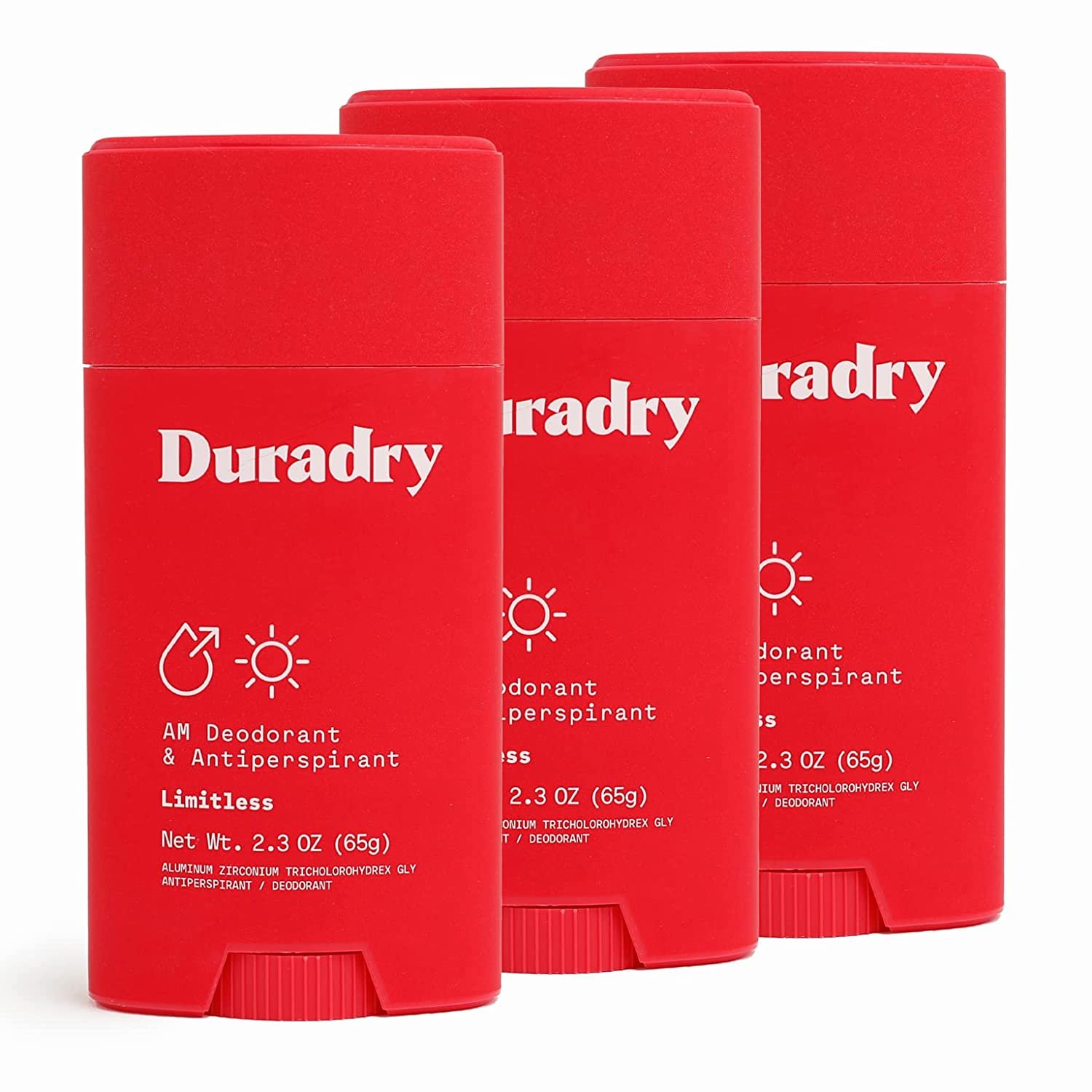 Duradry AM - Stick Antiperspirant Deodorant, 2.3 Ounce (Pack of 3)
PRODUCT DESCRIPTION:
Product Description Don't let sweat and bad odor dampen your confidence. Feel good and smell great with Duradry AM Stick Underarm Deodorant for Men and Women! Neutralizes Odors and Blocks Sweat Say goodbye to sweaty and smelly armpits with our men and women's deodorant. It provides maximum sweat protection with the full 20% clinical strength of Aluminum Zirconium Trichlorohydrex Glycine and other powerful yet gentle sweat-blocking ingredients. No Strong Artificial Fragrances Men and women will love this no sweat deodorant. Aside from neutralizing odor and controlling excessive armpit sweat, it comes in 4 light fragrances, too. Barça - Romantic, feminine, and floral - Inspired by this Spanish city that's full of friendly people, unique architecture, and the sweet ocean breeze Clear Sky - Mild and neutral - The feeling after a great night's sleep - rested body, sharp mind, and ready to conquer End Game - The masculine smell of success. No obstacle too big to overcome when you're in the zone. Limitless - Perfect and powerful masculine scent - The clear order of nature within the chaos Never Stains Your Clothes Switch to Durady antiperspirant deodorant and get reliable odor protection minus the stains and yellow marks. It dries quickly without leaving any sticky or oily residues. Recommended by Dermatologists Dermatologists vouch for this antiperspirant deodorant. Apply to your underarms every morning for all-day sweat & odor protection. Recommended Use Mild Sweating - Use Duradry AM every morning after taking a shower. Medium to Heavy Sweating - Use it with Duradry PM gel antiperspirant for men and women and our odor control body wash for best results.