Chip Maniac- Guinness Rich Chilli 40g-- 5 count-From UK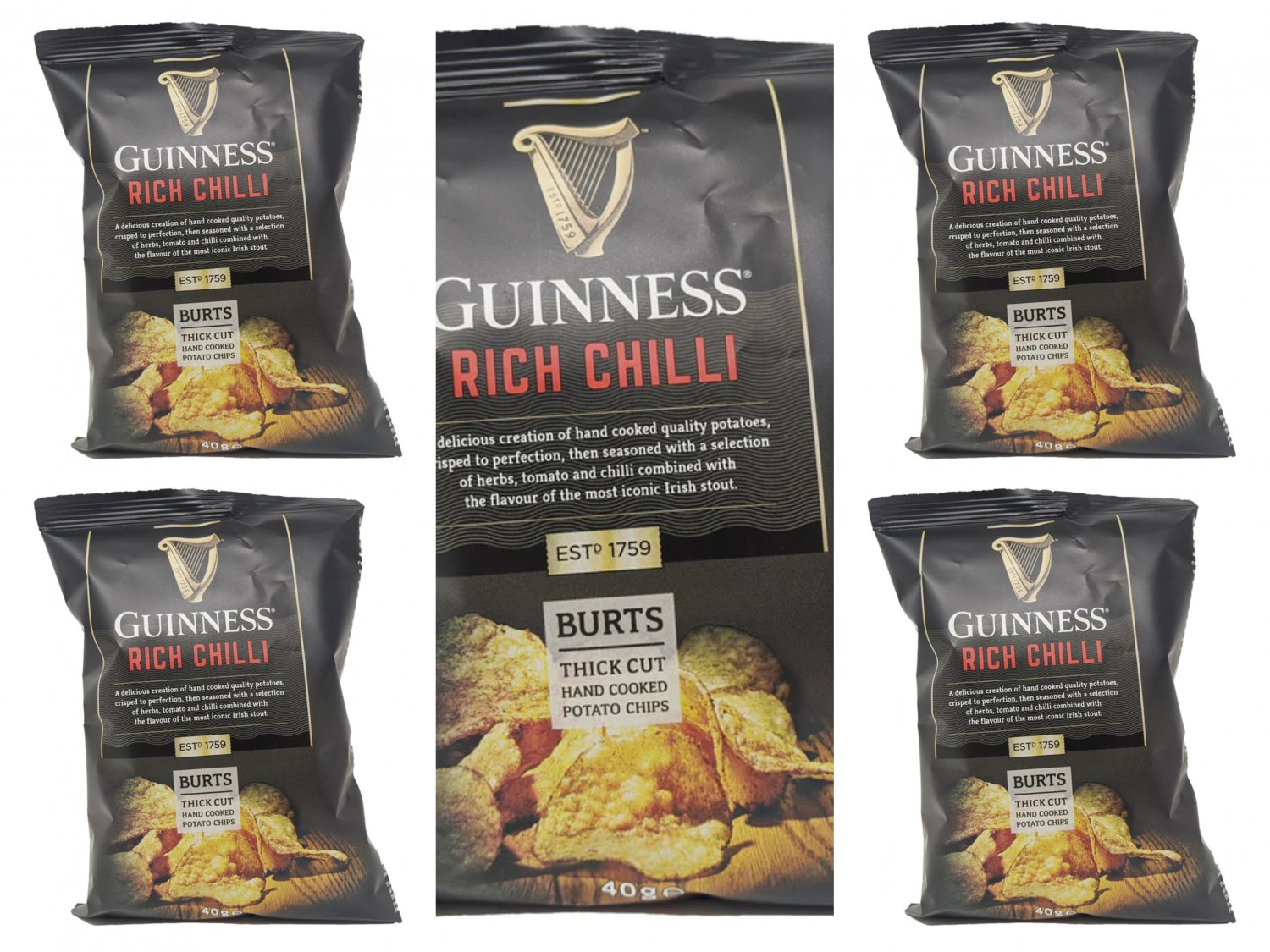 An expertly balanced flavour of spicy and savoury combined together with crispy potatoes to create the Rich Chili Guinness flavour crisps! Seasoned to perfection with fresh jalapeno chilli peppers and juicy succulent beef flavours, then infused with the world famous Guinness. The thick cut and hand cooked potatoes are first cooked to a crispy perfection, then generously seasoned! 40g bag, perfect for snacking!

Love the taste of Guinness? Then you will love our selection of other Guinness foods and sauces! Check them out.

Looking for other salty, crispy, crunchy, tasty and mouth-watering snacks? Our crisps selection has over 70 varieties of British crisps and crispy snacks!