A.C. Legg INC Cajun Jerky Seasoning 14.5 oz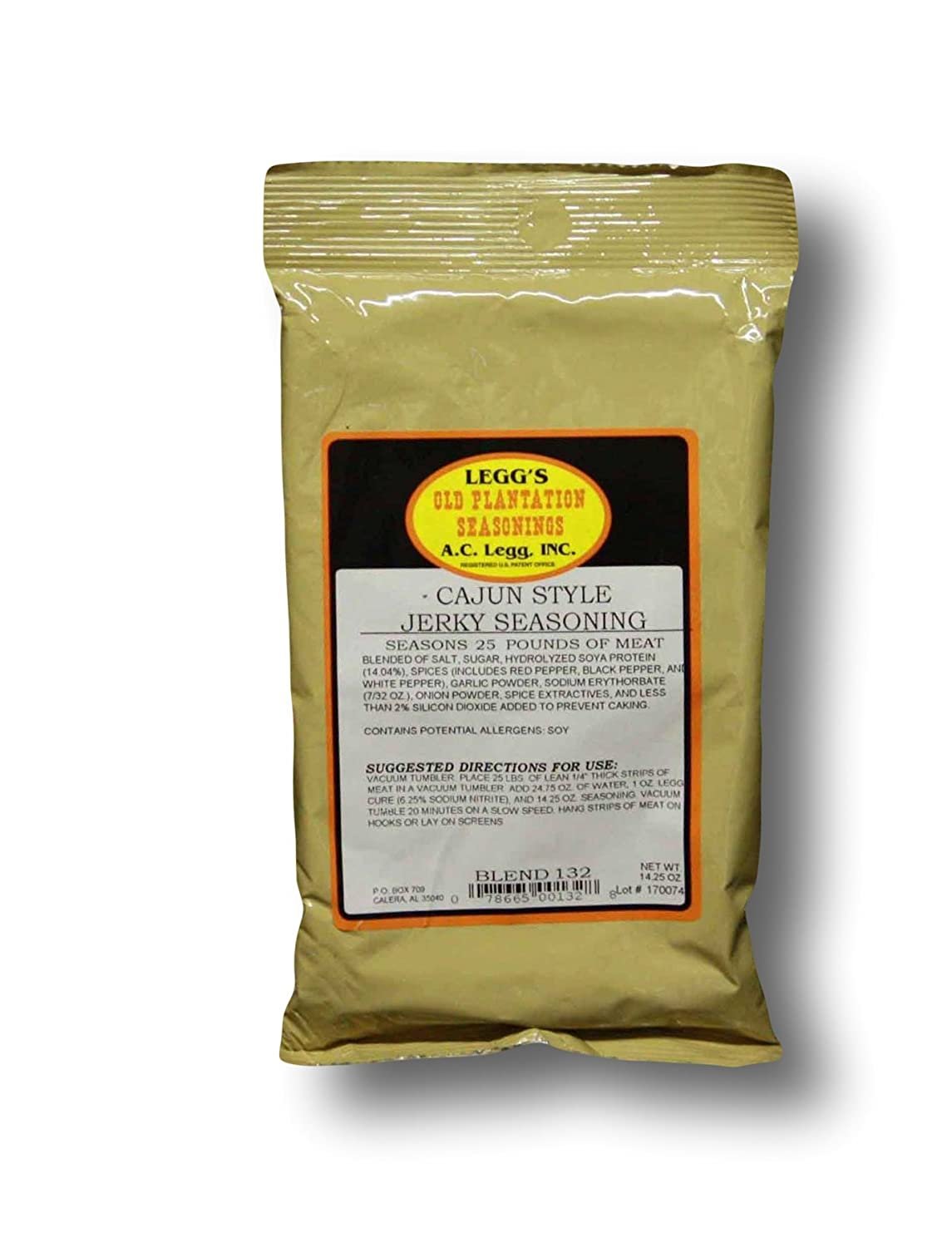 A.C. Legg INC Cajun Jerky Seasoning
Traditional Jerky with a Cajun kick. One 14.25 oz. bag. All of our jerky seasoning comes with detailed instructions - including full color photographs.
Use for beef or deer. Formulated for restructured or solid muscle. Can be used for vacuum tumble, soak or dry rub.
Mix bags with 25-lbs. of meat. Breakdown for less than a 25 lb. batch - 6 Tablespoons of seasoning per 5 lbs. of meat
Comes with 1 Oz. Packet of (Pink) Sodium Nitrite. Just mix this in with your bag of Jerky seasoning.
Legg's exclusive high-barrier, multi-wall packaging protects the seasoning's freshness and flavor for at least 12 months.