ICEE Zero Calorie Cherry Liquid Water Enhancer Drink Mix, Natural Flavor Drops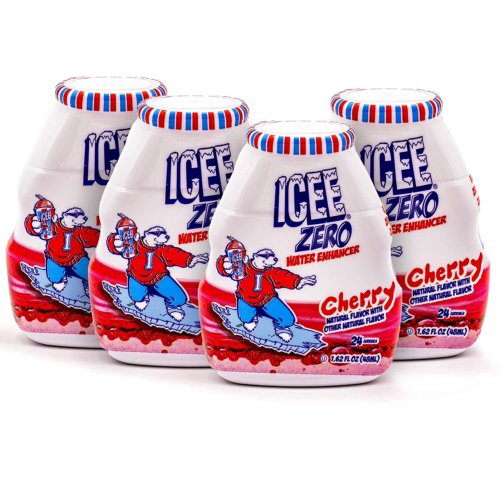 CLASSIC COOL: ICEE Zero Cherry water enhancer lets you have your favorite Cherry ICEE experience whenever you want!
ZERO CALORIES: Enjoy the sweet flavor of an ICEE Cherry slushy with zero calories, zero sugar AND gluten free!
REFRESHING HYDRATION: Bring the flavor of ICEE to everyday hydration occasions! It's not just a treat anymore.
WATER. COOLER.: From riding bikes and getting that first sweet slushy treat of summer to running through sprinklers or celebrating that little league win. ICEE has made the world a whole lot cooler since 1958 and now ICEE Zero Water Enhancers are here to make "Water. Cooler."
USE ANYWHERE: At home, the pool, vacations and staycations, the office too, take ICEE with you everywhere. Don't let the small size fool you though, each bottle contains 24 delicious servings. Does not require refrigeration after opening.