Maxpresso, Dry Freeze coffee, 3-in-1 Korean Instant Coffee Mix Packets, Single Serve, 100 Sticks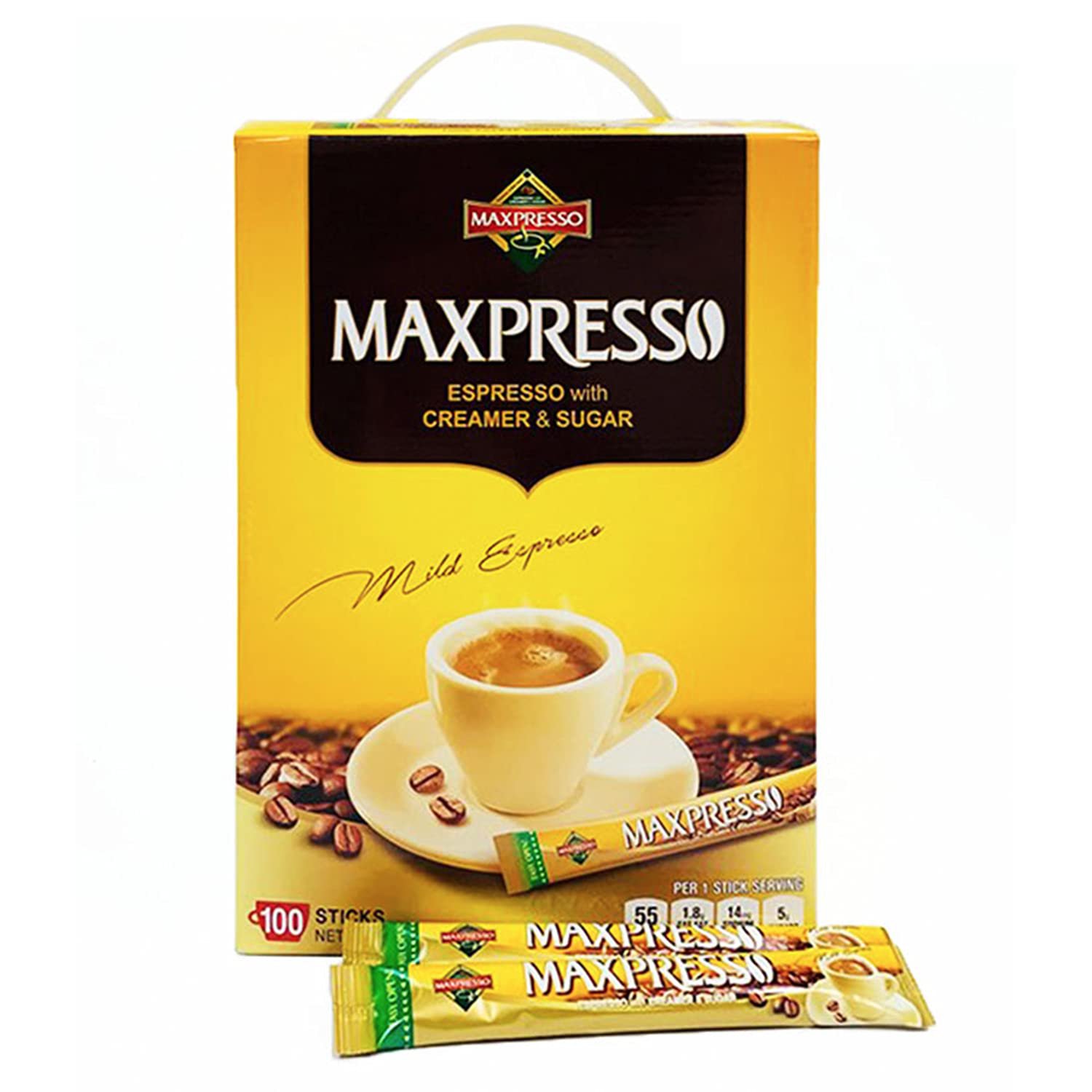 100% Freeze Dried Coffee: This instant coffee extracts is frozen to about -40 C and made into granules, which are frozen then dried at low temperature. As the quality is very well protected inside of the coffee crystals when preserved in low temperatures, we choose to use 100% freeze dried coffee in order to conserve and provide the best aroma and flavor.
How is Maxpresso different from other instant coffees? Maxpresso is made with an Espresso concept, only requiring 2.5oz (75ml) of hot water unlike other instant coffee sticks.
Adjustable & Convenient: Each mix is divided in the individual packet- adjust the amount of sugar in your coffee mix according to your preference. Maxpresso is travel-friendly and perfect for the office, camping, and traveling.
Non-dairy Coconut Oil Creamer: Coconut oil helps boost your metabolism and helps burn calories. This coconut oil non-dairy coffee creamer will provide you with a rich and creamy coffee that is perfectly sweetened.
ISO Certified: Maxpresso is produced in a ISO 22000 certified facility with a food safety management system in place.