TheJuicy Crab Special Seafood Marinade Seasoning 26OZ (737G)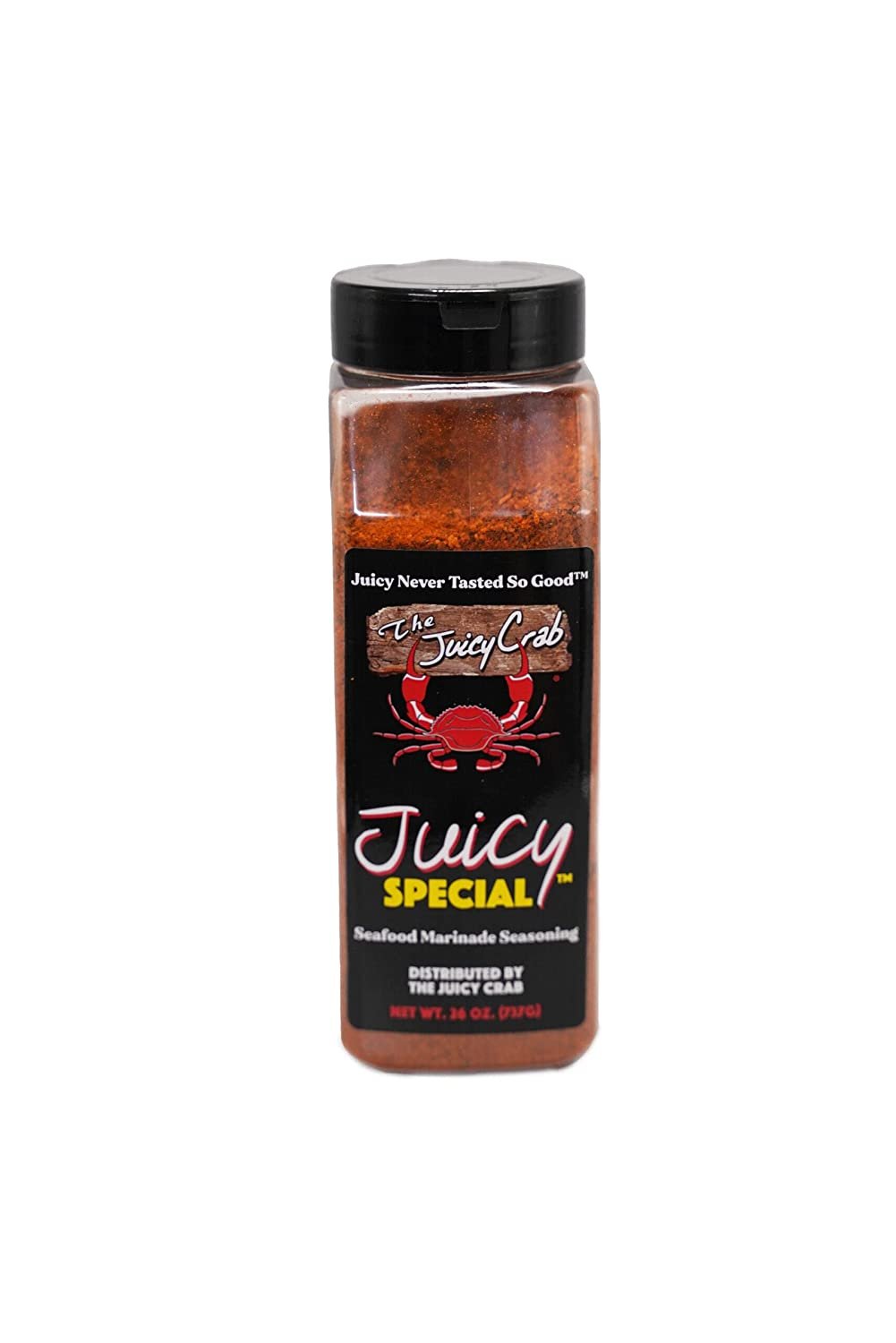 Thick Orange colored blend with visible spices.
Use 2 tbsp of seasoning for a pound of seafood. The bottle can be used for 32 pounds of seafood.
Good for French fries, salads, fried foods, seafood, poultry, beef, pork, fish, pasta, burgers, nuts, popcorn, and more!