Collectible Silver 999 Fine Silver One Troy Ounce 1 Bars Bullion -Scottsdale - + case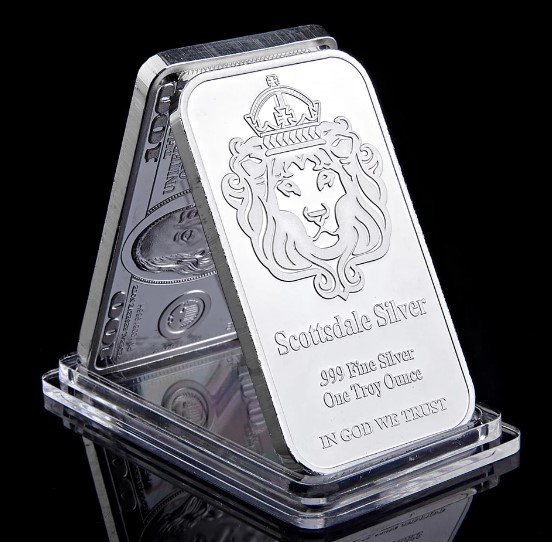 A commemorative coin is a collectible item and is of great significance to collectors.
It is not a tradable replica silver coin, but it is worth your permanent collection.
Our coin is the exact size of the actual free dollar and is made of real heavy metal to ensure its feel
Exquisite craftsmanship-these coins are die-cut, filled with eye-catching enamel color, and polished, so you can be proud of it.
Easy-to-identify coin capsule: The transparent coin box is very convenient to view and exchange coins. It is made of highly transparent and thick plastic, dust-proof and anti-oxidation, suitable for coin collectors to store and protect their favorite coins.